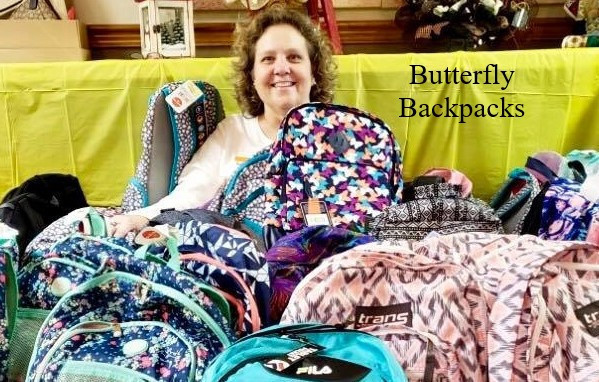 Celebrate the power of Making a Difference Together! That's what ESA is all about - Making a Difference in the lives of others. ESA chapters participate in National Projects, state projects, and local community projects.
National Projects include St. Jude Children's Research Hospital, Easter Seals, and Hope for Heroes (military).
This year, State President, Kelli Thornberry has chosen Butterfly Backpacks as her State Project.